XenApp Training
Citrix Cloud
To demonstrate Citrix technology at work, the following screenshots show how the technology can actually be tried out from the citrixcloud.net website (use Microsoft's Internet Explorer web browser to run through the steps below, as other web browsers may not work).
DemoCloud Sign Up
Enter your details and select your device and then press the 'Sign Up' button.
Make sure you select the appropriate 'Primary desktop device', so if you have Windows PC, select 'Windows PC'.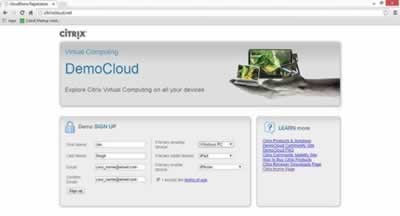 Registration Successful
Write down the 'Username', 'Password' and 'Address'.
Select the 'Download Receiver' button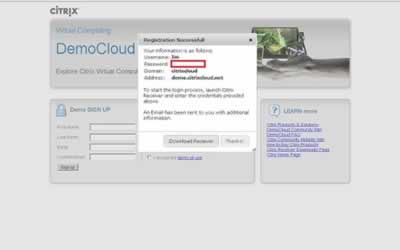 Downloads
Select the appropriate receiver for your device. Here the 'Windows Receiver' has been selected for a Windows based computer.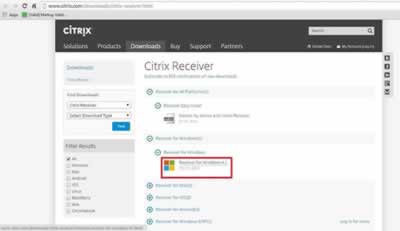 Downloads
Select appropriate download by pressing the 'Download' button.
Here the 'Receiver for Windows 4.1' has been selected for a Windows PC.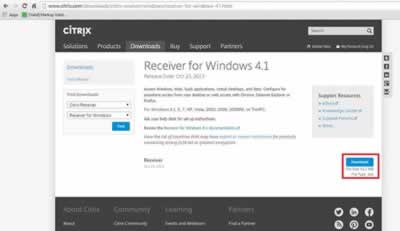 End-User License Agreement
Click the 'Yes, I accept' button
You have to accept the license agreement otherwise you will be unable to download the Citrix software.
Download Manager
Click the 'Download' button
If the file does not download correctly, select 'Download your file manually' link from the Download Manager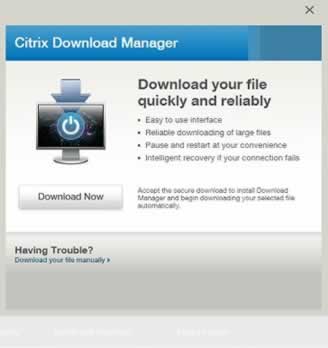 Citrix Receiver Download
Citrix Receiver will start downloading (screenshot from Google Chrome)
Citrix Receiver Download complete
Click the Citrix Receiver.exe file has shown by red box.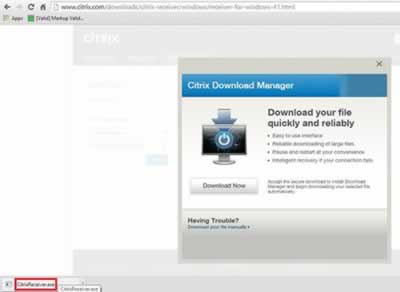 Citrix Receiver
Click 'Install' to start Citrix Receiver installation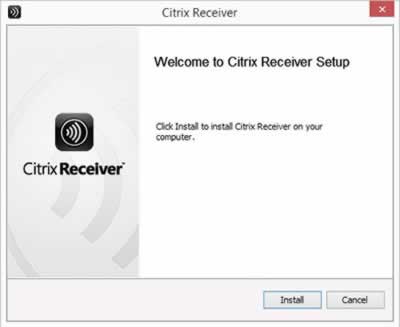 Citrix Receiver Installation
The Citrix Receiver will now install.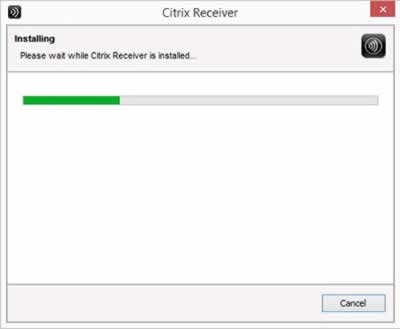 Citrix Demo Cloud
From your web browser enter the following into the address bar:
Enter the user credentials you wrote down earlier and press the 'Log On' button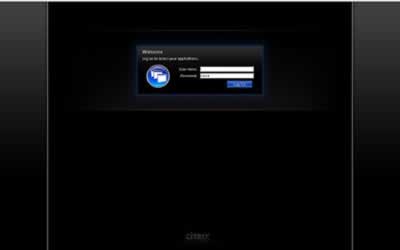 Main
Click the 'Design Solutions' folder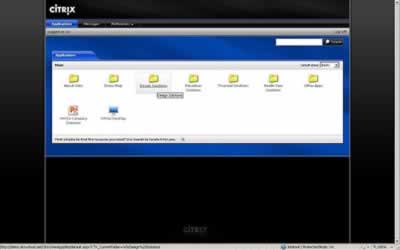 Design Solutions
Click the 'Watercraft Design' icon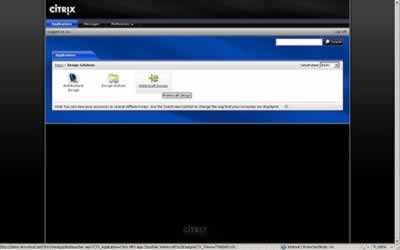 Watercraft Design
Application will launch

Product Registration
Click the 'Next' button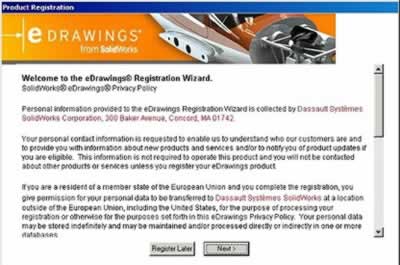 Product Registration
Click the 'Register Later' button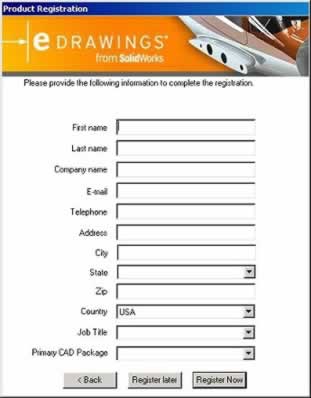 SolidWorks eDrawings
The SolidWorks eDrawings application is ready for use. Remember it is not installed on your machine and you are accessing it remotely from a computer in the Citrix datacentre.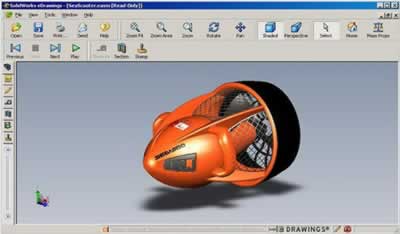 Main
Go back to the 'Main' folder by clicking the 'Main' button just above the 'About Citrix' folder
Click the 'WWco Desktop' icon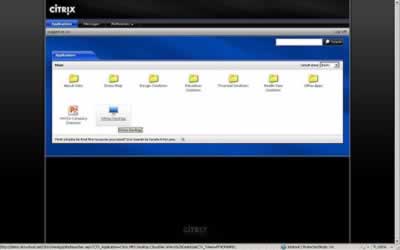 WWco Desktop
The desktop on the Citrix computer opens and can be used remotely.